Skip to Content
Our History
Lansing's tradition of raising money to provide shoes and boots for deserving schoolchildren began around 1910 when truant officer George E. Palmer established the Palmer Shoe Fund.
In 1924 the Old Newsboys Association, led by its first president R. Guy Brownson, was organized to assist in the efforts begun by Palmer. The Old Newsboys cooperated with The State Journal and the Lansing Capital News to publish and sell a spoof newspaper during a one-day fund-raising drive. Clergy, educators, businessmen, politicians and other citizens joined in the effort.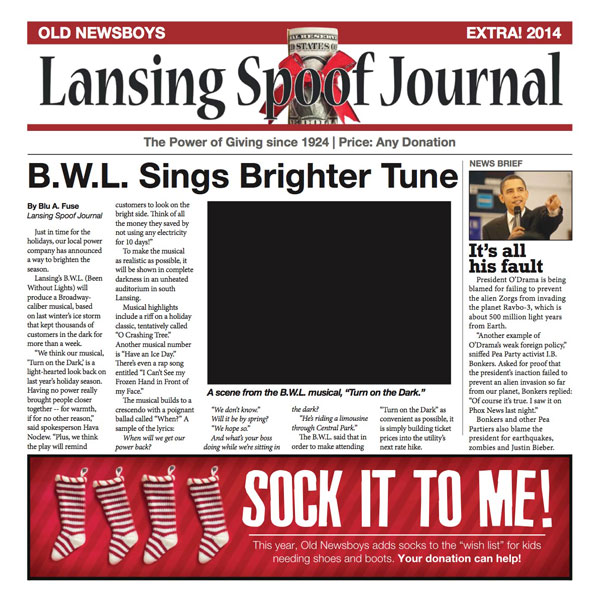 The Spoof Journal
Since 1932 the Lansing State Journal has printed the humorous tabloid annually hawked by Old Newsboys on streets and in workplaces throughout Greater Lansing.
A Michigan Historical Marker in Wentworth Park honors the Old Newsboys.